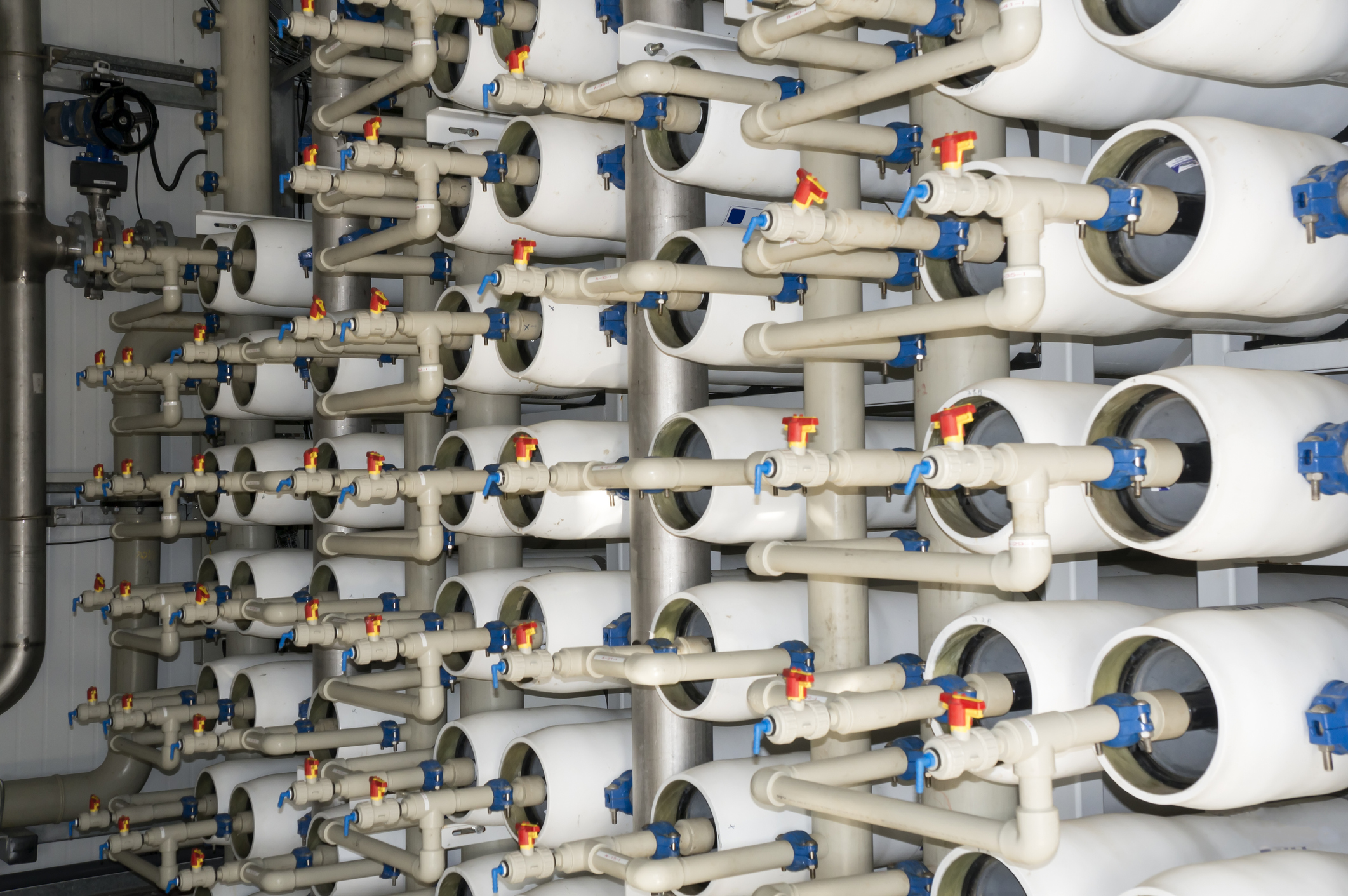 Treatment4Water supplies water treatment chemicals for the efficient operation of the reverse osmosis process. 
The efficient operation of the reverse osmosis process is subject to impure water passing freely across the membrane to produce pure product water. The process is vulnerable to build up of concentrated matter on the membrane surface, due to microbial fouling and insoluble scale. Effective chemical and mechanical treatments at stages throughout the reverse osmosis process will reduce the ability for these species to affect the output of the system, prolong the length of time in between off-line maintenance cleans, and extend the life of the membrane. Effective off-line cleaning is a vital function regarding the efficient operation of the membrane process.
Our SYN-RO product range below is designed to optimise the performance and longevity of the RO system.
Our team of experts are on hand to give valuable selection and application guidance for all our products.  Contact us for details of our own-label product range.
Product Guide: Reverse Osmosis Water Treatment Chemicals
640-47:  All-Purpose Membrane Antiscalant 
Phosphonate blend prevents scale up to +2.6LSI
Dose rate calculated on our proprietary software
666:  Membrane Antiscalant – High Silica Waters 
Polymer blend prevents scale of high silica waters
Dose rate calculated on our proprietary software
650:  Specialized Membrane Antiscalant
Phosphino-carboxylic acid based product to prevent mineral scale deposits
Dose rate calculated on our proprietary software
660:  Acidic Membrane Cleaning Solution
28% Hydrochloric Acid for tough mineral scales
662:  Acidic Membrane Cleaning Solution 
Citric Acid for mineral scales and Iron deposits
664:  Alkaline Membrane Cleaning Solution
Proprietary blend of dispersants and alkanine agents to remove organic fouling
655:  Biocide for Membrane preservation
DBNPA: Non Oxidising Fast Acting Broad spectrum pH range up to 9.5
Dose offline to feed 25 – 50 mg/L
615:  Biocide for Membrane preservation
Iso-thiazolinones:  Non-Oxidising slow acting Broad Spectrum, non-ionic
Shot Dose 50 – 120mg/L based on system volume
690:  Sulphite Solution for Membrane preservation 
Liquid bisulphite solution for temporary membrane storage of up to 30 days