Treatment4Water is a
market-leading provider of chemicals to the industrial water treatment industry.
Our philosophy is to manufacture high quality, proven water treatment formulations for supply into the water treatment market, to water treatment companies, and OEM's.
Formed in 2005 and with over 180 combined years of industry experience, our strength is in the high level of technical expertise and consultancy we offer customers, and the quality of the chemistry we perform. Our chemists have deep, industry-specific experience, and our chief chemist is a Fellow of the Royal Institute of Chemistry (RSC).
Our mission is to utilise our broad chemistry and business experience to deliver innovative solutions.
We give a 'non-compete guarantee'.
Our People: Unparalleled technical support from a hugely experienced team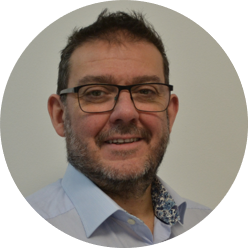 Gavin Jones
Managing
Director
25 years of Industrial Water Treatment chemical experience both in the UK and overseas. A Degree Chemist bringing expert practical experience to supporting our customers.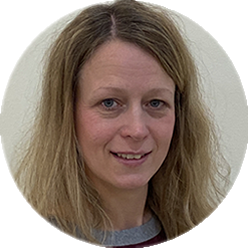 Amanda Henney
Office Administrator
15 years of administrational experience, provides vital support to the team and manages the T4W systems.
.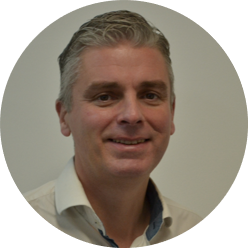 Andy Russ
Business Development
25 years of experience in commercial, retail and operational management, bringing a different outlook to the water treatment industry.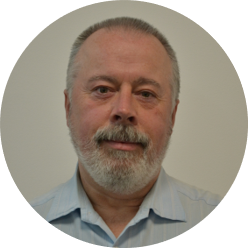 Ian Davey
Operations
Manager
13 years of experience in day-to-day operations in the company ensuring that our customers' expectations on product delivery are achieved.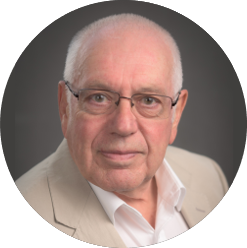 Des Prosser
Chemical Consultant
55 years of experience in varied water treatment applications, trouble-shooter and problem solver to the water treatment industry utilising his vast experience to our customers' advantage.

Dr Alan Atkinson
Chemical
Consultant
60 years of experience in industrial chemical water treatment. A PhD chemist with vast formulatory experience and a fellow of the Royal Society of Chemistry. Our Chief Chemist for the past 10 years.
Service: 

Complete focus on quality and speed of delivery, with our customers at the heart of




everything we do.

Building strong relationships with our customers is a central part of our business. Put simply, solid partnerships enable us to find the best possible solutions.
We collaborate with our customers, engaging in their challenges and embracing them as our own. This means that our experienced team of chemists deliver comprehensive, technical backup, assisting with product selection, and supporting with specific site challenges.
And we ensure that one of our experts is actively working on a customer's request, question, or problem within 24 hours of first contact.
Delivery commitment
Our commitment to product delivery:
Core range: 7-day turnaround from order to on site delivery. These products are already made and stored at our production facility.
Non-core range: up to 21-day turnaround from order to on-site delivery. These products may not be in stock and will need to be manufactured.
Bespoke products: up to 28-day turnaround. These formulations are made to order.
Products are colour labelled to customer specifications. CLP Compliant Safety Data Sheets (SDS's) are also created displaying the customer's logo and colours. Product technical sheets are available as PDF documents with the customer's branding.
Confidentiality
We take customer confidentiality extremely seriously.
All customer information is held on secure servers at external data centres, backed up, and encrypted.
Exporting
We work with many overseas companies and UK-based organisations that export our products around the world.
We have the capability to facilitate export orders, covering IMDG compliance, container loading paperwork, air and sea freight packing, and facilitation of letters of credit.
Innovation: 

Use of the latest industry trends and technology to ensure our products and solutions are consistently market leading

Research and development is built into the foundations of Treatment4Water and we are continually searching for products and formulations that challenge the 'norm'. Our chemists pride themselves on rising to technical challenges presented by customers and finding the best possible solutions.
Portal
We offer our customers the use of a secure, online portal to assist in their operations. This portal can be used for the following tasks:
 Chemical ordering
Site-specific contract monitoring (cumulative volumes, per chemical per site)

Ability to set hi/low alarms for chemical use per site

Real time monitoring on each chemical delivery

Proactive delivery email notifications
The portal uses bespoke software to calculate dosing regimes for the following applications:
Steam Systems

Heating and Chilled Water

Open Cooling

Reverse Osmosis and Desalination Systems

General Water Chemistry
This removes the need for longhand calculations, inserting recommended dose rates, and the risk of human error.
ISO Accredited
We have full accreditation for ISO 9001 and are working towards gaining 14001.
All our products are manufactured at our factories in Yorkshire and Lancashire and are held on site ready for dispatch. We currently produce over 100 formulations, the vast majority of which are in stock and ready to be delivered.
We can accommodate most products in a variety of pack sizes from 5 litres through to IBC's, and pump over delivery services of up to 27 tonnes.
All products are subject to full ADR regulations and documentation is produced by our Dangerous Goods Safety Advisor (DGSA).